Services in product division Sewing
Service at Groz-Beckert has many facets. In addition to the overall services provided by facilities such as the Technology and Development Center (TEZ) and the Groz-Beckert Academy, the product division Sewing offers customers a comprehensive service concept.
The 5-Star support places customers and their needs front and center: from advice on optimal sewing machine needle usage through to high availability of requested needle types. With a global presence via an international network of sales affiliates and agencies, Groz-Beckert stands by customers as a reliable partner around the world. We furthermore make all information on sewing machine needles available to our customers 24/7 on our online Customer Portal.
Another element of the comprehensive customer focus is the INH Quality Management (Ideal Needle Handling). This enables the creation of an individual process for the optimal handling of sewing machine in sewing plants, and also offers the necessary accessories.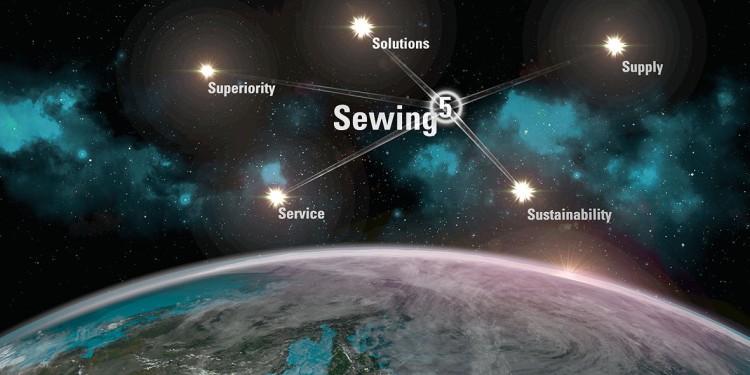 Sewing5: The 5-Star Service concept from Groz-Beckert
Top quality products and services are the basis for satisfied customers and for competing in the global market. To stay a step ahead, proper service makes the difference.
This is where the 5-Star Service concept Sewing5 comes in. It is based on the five S, which together represent Groz-Beckert's integrated customer orientation and service concept: Supply, Solutions, Service, Speciality and Sustainability.
The groundbreaking ideas and solutions have been jointly developed with customers, and the 5-Star Service concept ensures not only high product quality, but also your advantage and success.
Learn more about the benefits of the 5-Star Service concept in our Customer Portal
Sewing and joining service
Groz-Beckert sets new standards in customer service by setting up sewing technical centers worldwide for quick solutions to application problems.
Groz-Beckert forges new connections with customers in the context of the sewing and joining service. The sewing technical centers house comprehensive expertise in all areas of the sewing industry, from clothing and leatherworking to technical textiles.
The sewing and joining service is beginning consulting services near customers at various locations around the world. There, experts in application engineering work out solutions to problems and provide support on topics such as optimal needle selection and process optimization. Various service packages with different scopes of analysis and evaluation are offered.
Learn more about the services of the sewing and joining services as well as details on individual locations in the data sheet Sewing and joining service or on our Customer Portal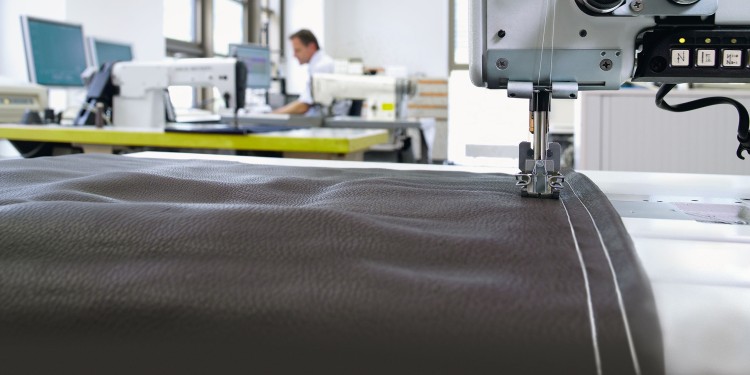 The Customer Portal: More than just ordering
Groz-Beckert's comprehensive 5-Star Service Sewing5 ensures a decisive advantage. Now that the online Customer Portal is ready, Groz-Beckert is another step ahead.
In the overall "digital world of sewing" Groz-Beckert makes available a continuously growing knowledge data base with a wealth of information on sewing technology. In addition to detailed information on sewing products from Groz-Beckert, you will find impressive animations on various types of stitch formation.
The new product catalog allows you to quickly and reliably search for products and order them directly from the online shop. (Please check here whether the online shop is available yet in your country.) The catalog also gives product features and other technical information.
Visit us today at https://portal.groz-beckert.com
INH Quality Management (Ideal Needle Handling)
INH Quality Management INH developed by Groz-Beckert facilitates handling of needles for sewing businesses and directly influences occupational safety, productivity and the environment.
As a needle manufacturer who provides its customers with all-round support, Groz-Beckert offers quality management which governs trouble-free and time-saving handling of broken and damaged needles.
The patented INH (Ideal Needle Handling) process helps fulfill the various brand-owner specifications while providing you with support in meeting challenges such as being environmentally-friendly and increasing productivity.
Learn more about INH under INH Quality management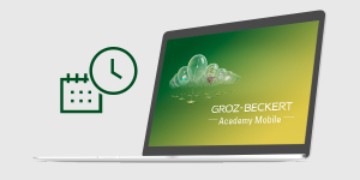 Online seminars
Enjoy interesting live presentations all around the sewing machine needle and sewing.
more information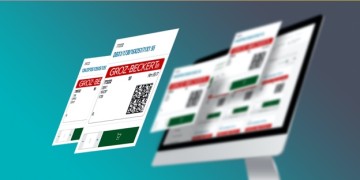 The Customer Portal in its new look
Find more in the latest edition of the Groz-Beckert Magazine.
to the article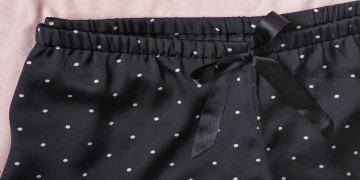 The new SAN™ 10 XS
The special application needle SAN™ 10 XS is now thinner and even more gentle on the material. Learn all about that in our Groz-Beckert magazine.
to the article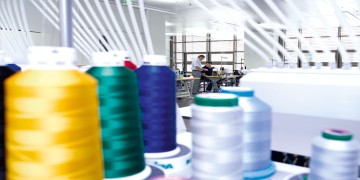 Groz-Beckert Academy
Through the Groz-Beckert Academy, the company offers a comprehensive Training program covering the most important textile manufacturing and joining processes.
find more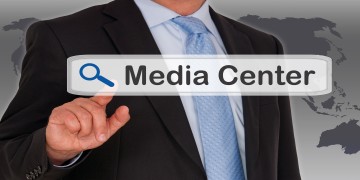 Media center
Information about the complete product and service portfolio in form of brochures and videos can be found in the media Center.
to the media center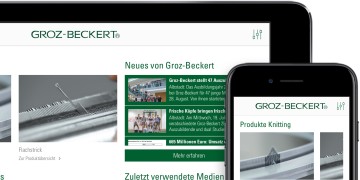 The world of textiles in a single app
Know more and work more efficiently – that's what the app "myGrozBeckert" is all about with well-founded knowledge of the textile value chain.
find more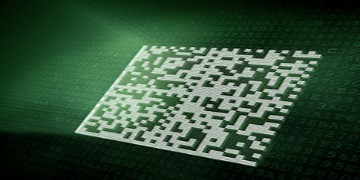 The label scanner
With a minimum effort but a huge safety benefit, you can now test the authenticity of Groz-Beckert sewing machine needles .
included in the app "myGrozBeckert"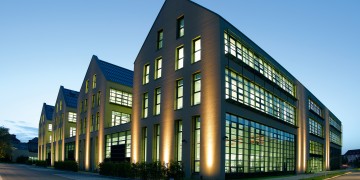 Technology and Development Center (TEZ)
Working with mechanical engineers, operators, textile manufacturers and institutes, Groz-Beckert shapes the textile future at its TEZ.
find more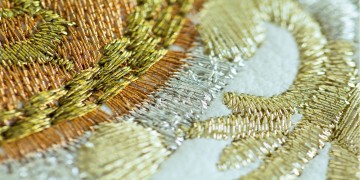 Needles for embroidery
Find the right needle for Schiffli as well as single and multihead embroidery.
find more