Product services Knitting
The Groz-Beckert service portfolio comprises more than just knitting tools. The offer is completed by detailed services including personal application advice, textile testing as well as needle oil and damage analyses. Are you looking for new market environments and applications? As innovative development partner, Groz-Beckert's own Technology and Development Center (TEZ) supports you with know-how and knowledge of the industry. Are you interested in trainings? In the Groz-Beckert Academy you can find the right training courses for you and your staff.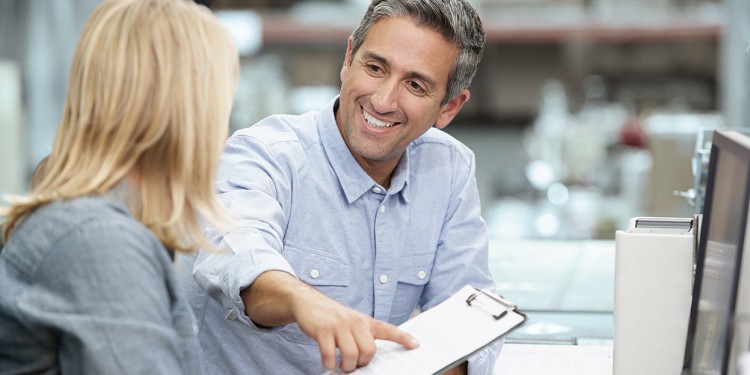 Groz-Beckert Academy
Share and pass on knowledge, impart experiences, make know-how and competencies accessible – these are the core competencies of the Groz-Beckert Academy.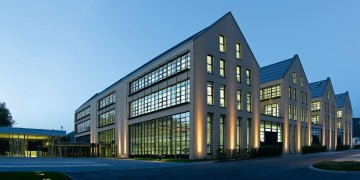 Experienced trainers teach specialist knowledge to Groz-Beckert colleagues and customer employees in application-oriented courses. The training is carried out according to the latest methodological and didactical findings.
Besides numerous basic, advanced, and special trainings held in the Technology and Development Center (TEZ) in Albstadt, we also offer individual training courses that can take place on your premises. The courses can be conducted in German, English, Spanish and Chinese. Further languages are available on request.
Technical Center Knitting
New products and applications are one way of standing out from your competitors. This goal can be achieved by joining forces with Groz-Beckert as your development partner.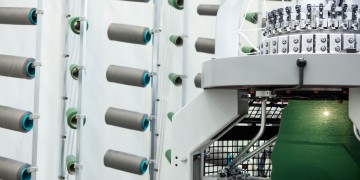 With its own in-house Technical Knitting Center, Groz-Beckert is setting whole new standards in terms of customer focus. Users benefit from a fast solution to their knitting application problems. The Technical Knitting Center is able to draw on an extensive infrastructure and competence in every sector of the knitting industry, from apparel through to technical textiles.
Needle oil analysis
Groz-Beckert offers its customers a manufacturer-neutral lubricant analysis service.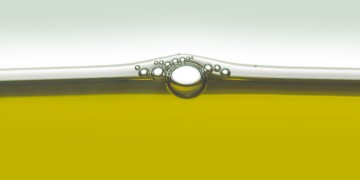 The results not only allow a qualified, reliable conclusion about the efficiency of needle oils, they also allow a comparison between several different lubricants. All commonly used needle oils from around the world have been evaluated in detail and cataloged in compliance with the requirements of the DIN 62136-2014 standard.
For lubricant analyses Groz-Beckert developed a special needle oil test kit. The kit contains a sampling bottle, instructions and an analysis form detailing the scope of the different analysis options. Based on the test results obtained, needle and sinker oils can be specifically classified, from performance data all the way through to suitability for knitting processes.
Textile testing
Fiber, yarn, finished product – our test lab is able to put all kinds of textile properties to the test under standard climatic conditions.
As well as physical parameters such as density, surface weight, yarn thickness and fiber length, chemical composition and the content of finishing agents can also be determined. We are not only able to characterize the structure and determine the strength of fabrics and seams but also test wear and abrasion behavior.
Damage analysis
Damage, fatigue, wear and corrosion are all classic root causes for the failure of knitting elements.
The individual symptoms can vary enormously, although they all cause mechanical damage, result in damage to other different components, and ultimately diminish the quality of the end product. Frequently encountered root causes are overloading, dirt accumulation, insufficient lubrication, chemical corrosion, exacerbated wear or mechanical damage. Groz-Beckert will help you identify where the problem lies.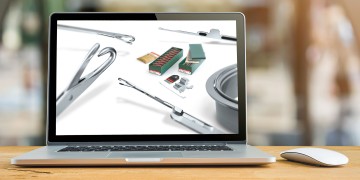 Online catalog
The customer portal for knitting customers provides detailed product information including pictures, technical features and dimensions.
visit now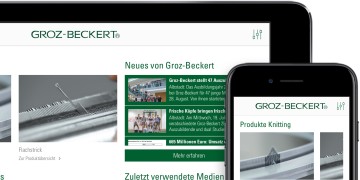 Mobile app
In the myGrozBeckert app you can find useful tools and calculation aids for the knitting industry.
find more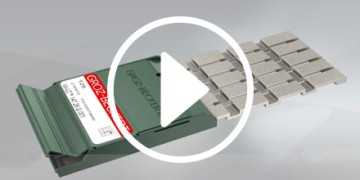 Downloads
In the media center you can find all kinds of information in the form of brochures, animations, and videos for free download.
to the media center