Your training partner along the textile chain
Whether knitting, weaving, felting, tufting, carding or sewing: Groz-Beckert combines many competences along the textile value chain. With a presence in over 150 markets, the company offers customers a comprehensive partnership – unlimited and on-site. We are conscious of the role of life-long learning and exchange of knowledge, and support our customers with a comprehensive training program.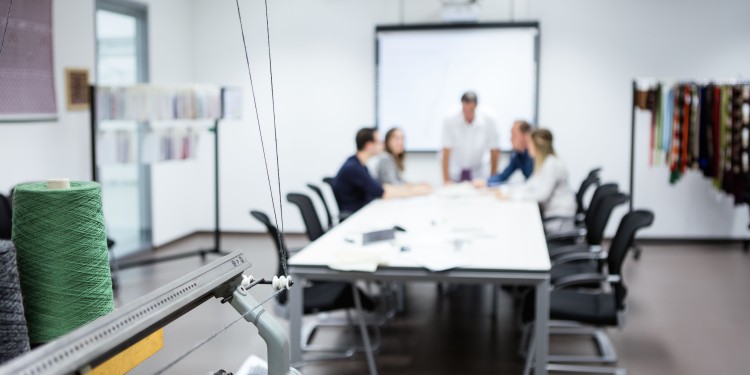 An introduction to the Academy
As a partner of leading textile machinery builders and users, Groz-Beckert also offers a wide range of services, from targeted application advice, tests and laboratory services, to production of small and special series. Groz-Beckert also supports its customers and partners with product, application and basic knowledge within the textile value chain. Since 2012, this part of the extensive range of services has had its own name: The Groz-Beckert Academy has made it its mission to pass on knowledge, to share experiences and to make know-how and expertise accessible.
Have we aroused your curiosity?
Then use our brief overview and explore our current training program.You can filter courses by technology or category. We would also be happy to help you choose a course. Get in touch!
Travel
"What is the best way to get to Albstadt?"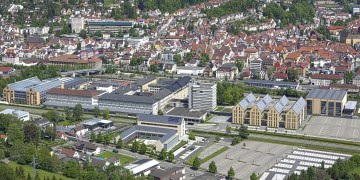 The address for your navigation system is:
Parkweg 2
72458 Albstadt
From Stuttgart, you can reach Albstadt by car in around an hour via the A 81 and B 27. You should also take the A 81 if you are traveling from Switzerland. From Zürich, you can reach us in around two hours. Munich is around three hours away from Albstadt by car. Take the A 8 and A 96. From Lake Constance and when traveling from the direction of Austria, take the B 32, B 313 and B463. Groz-Beckert is well signposted once you reach Albstadt. If you prefer to travel by train, there are ICE train stations in Stuttgart and Rottweil. If you are traveling by plane, there are international airports in Stuttgart, Zürich and Munich.
Accommodation
"Where can I stay?"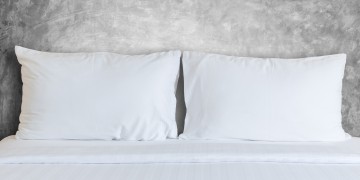 Albstadt has numerous hotels, guest houses and restaurants in a variety of price ranges.
We particularly recommend Gasthof Linde in the Ebingen district, which reopened in 2018. It is located just a 10 minute walk from Groz-Beckert headquarters and the training site.
Gladly we are helpful with the hotel reservation for you!
Albstadt and surrounding area
"What's worth seeing in the area?"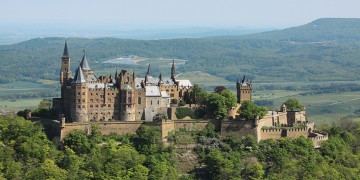 Albstadt and the surrounding region has lots to see even outside the textile industry. The Municipal Art Gallery, the Museum im Kräuterkasten and the Philipp-Matthäus-Hahn-Museum are just a few examples of worthwhile trips. The cultural history of the district where Groz-Beckert is based is outlined in the Ebinger Heimatmuseum. The Stauffenberg memorial and the "Jehle collection of the history of music" located in the castle are further cultural gems of the city. The Roman Open-Air Museum Hechingen-Stein, showing a reconstructed Roman estate in the first centuries A. D., can also be reached quickly and easily from Albstadt.
The region around Albstadt is dominated by the Swabian Alb mountains and the Danube valley. The largely untouched nature offers a pleasant calmness and impressive views with around 2,500 different caves. Many of these have been turned into interesting show caves.
The Hohenzollern palace Sigmaringen is also located close to Albstadt, whose former residents dominated European history like no other noble family. The Hohenzollern Castle is also worth a visit. It is one of the most beautiful and most visited castles in Europe.