Tying
Performance that connects – tying machines from Groz-Beckert
A global player for 70 years, premium service at over 20 locations and more than 10,000 tying machines successfully deployed:
KnotMasters from Groz-Beckert are powerful tying machines boasting the latest in technology and ease of use for different applications and different types of yarn, including cotton, synthetic, and spandex. Customers benefit from rapid warp changes and reduced idle times, i.e. economical weaving preparation.
Tying frames from Groz-Beckert are intelligently designed and distinguished by their many and versatile applications. They are suited to all Groz-Beckert tying machines and to every weaving machine.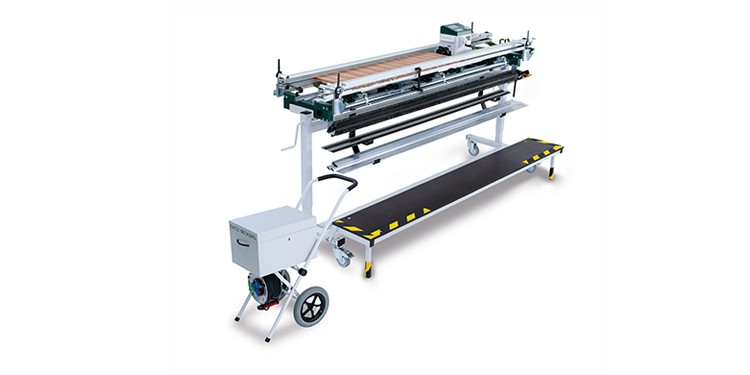 AS/3
The universal tying machine
The AS/3 boasts a wide range of capabilities for all fine and medium yarns. The centerpiece of the tying machine is innovative Quattro technology, which combines all tying techniques into a single tying group.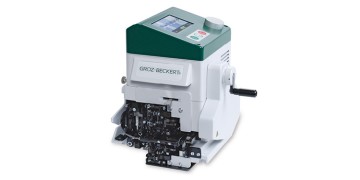 RS/3
The double-knot machine
The KnotMaster RS/3 is designed for double knots and all warp materials in fine to medium yarns with smooth surfaces. In short, it is the optimal machine for glass and label applications.
ZS/3
The tying machine for all medium and coarse yarns
Whether cotton, synthetic, blends or elastic yarns: medium and coarse yarn counts reveal the strengths of the KnotMaster ZS/3.
TS/3
The tying machine for all fine and medium yarns
As a universal standard machine,the KnotMaster TS/3 is suited to all fine and medium yarns of cotton, wool and synthetic, as well as to all blends and elastic yarns.
TS/3 TapeMaster
The special-purpose machine for PP and PE tapes
Specifically for low warp densities, the KnotMaster TS/3 TapeMaster allows optimal tying of PP and PE tapes with widths from 3mm to 7mm.
RSD/3
The convertable tying machine for single and double knots
The KnotMaster RSD/3 is a special, convertible tying machine for fine to medium yarns. It switches from simple knots to double knots with ease.
XS/3Q
The innovative tying machine for all medium and coarse yarns
The KnotMaster XS/3Q is intended for all medium to coarse yarns – especially when there are multiple yarn sizes in one warp sheet. The innovative Quattro technology is also integrated in this tying machine.
Clamping rail tensioning system
Simply reliable
In this tensioning system, warp ends are clamped in the tying frame. This principle can be continuously adapted to yarn quality and enables reliable and gentle security for all yarn qualities.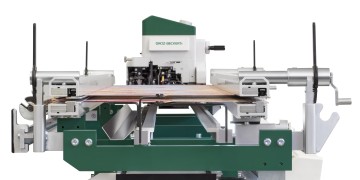 Clamping rod tensioning system
Fast and easy
The clamping rod tensioning system facilitates easy and quick mounting and removal of different warps. They are secured by rotating a rod in a channel in the tying frame.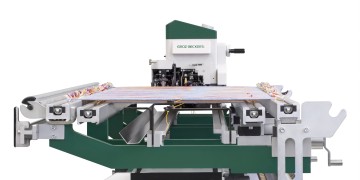 Customer Portal Weaving
Discover the digital world of weaving with comprehensive product catalogues. You can also benefit from the Groz-Beckert Service Portfolio.
to the Customer Portal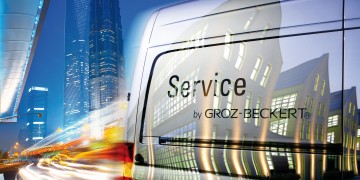 Product services Weaving
Technical Service, Customer Service, Replacement Parts and Know-How along the Textile Value Chain: Groz-Beckert offers a broad range of services for you.
find more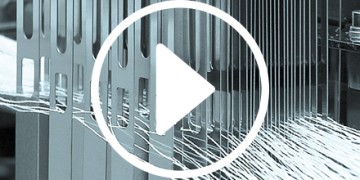 Media center Weaving
You can find information on the Product and Service Portfolio for Weaving in the Media Center. Brochures, animations and videos are available there.
find more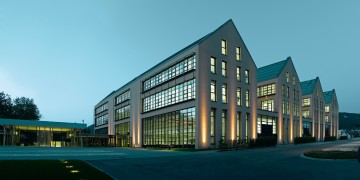 Groz-Beckert Academy
Practice-oriented training is available in the technical center Weaving on all aspects of Weaving – you can find the full range offered by the Groz-Beckert Academy here.
find more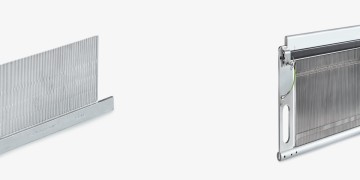 Warp preparation
The different Groz-Beckert products for warp preparation enable an optimal production of warp beams.
find more
Are you already familiar with our newsletter?
The Groz-Beckert newsletter keeps you informed on all the latest developments in the textile world. Would you like to know more? Go ahead and register.
to the newsletter