Warp knitting
At Groz-Beckert all components of a warp knitting system are coordinated with one another. The perfect interaction of needles and system parts guarantees a uniform and flawless warp knitting process. Machine builders around the world rely on Groz-Beckert as a development partner and quality supplier. We steadily develop our product range on the basis of this know-how.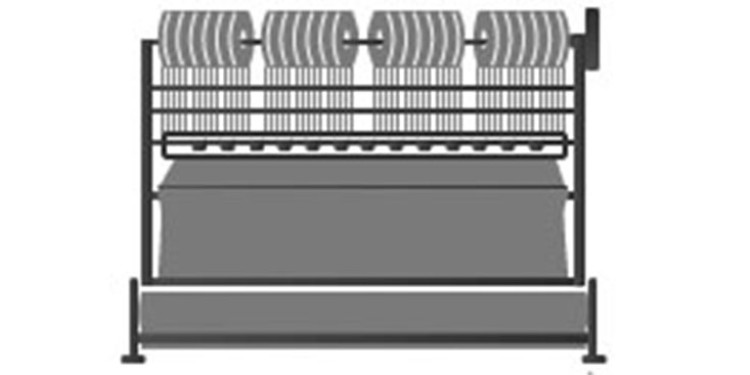 In warp knitting machines, all needles move together on a needle bar. Warp fabrics can be identified by their primarily vertical straight grain, whereby thread is usually fed from warp beams and/or bobbin creels. The broad scope of application generates a large number of very different machines, markedly different in their arrangement and number of warp elements needed, as well as in their thread-feeding systems.
Video "Module packaging"
Compound needles
The product range encompasses compound needles for technical textiles, home textiles and textiles for the shoe and clothing industry. Gauges range from E1 to E50 for almost all warp and galloon crocheting machines.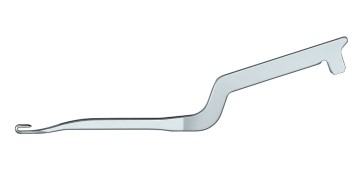 The perfect surface of compound needles for warp knitting machines leads to smooth yarn gliding during the loop-formation process. This is important for a uniform loop structure and leads to low hook strain and less wear. Depending on the machine model, Groz-Beckert offers various hook, shank and butt geometries.
Latch needles
Single and double needle bar Raschel machines still use many latch needles.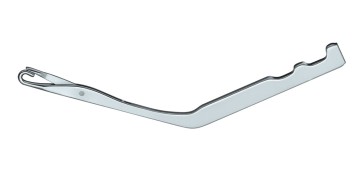 Depending on machine type and attachment to or on the needle bar, different hooks and butt shapes are possible.
Patent needles
Groz-Beckert has been producing Patent needles for a long time. They serve a small application field and are usually used in the production of niche items.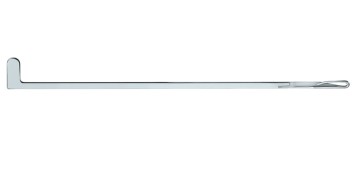 Patent needles are nowadays used only in galloon crocheting machines, especially for the manufacture of binding. This includes elastic strips, such as required in medical textiles, but also decorative and lace ribbons.
Spring beard needles
Nowadays, spring beard needles are primarily still employed in old warp knitting machines and as threading needles.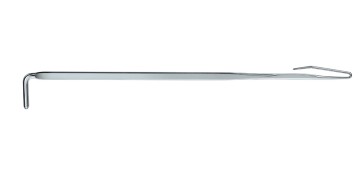 During the warp knitting process the head of a spring beard needle must withstand extreme stress. Countless times it opens and closes, and is especially subject to strain as it is closed by the needle presser. A special steel grade is thus very important for manufacturing spring beard needles in order to ensure the spring effect and an acceptable service life of the needle.
Closers
In order to secure the loop-formation function at today's speeds and to minimize heat in the needle slot, the closer and the compound needle must work in total harmony.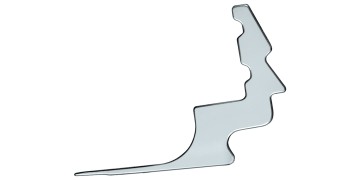 There are numerous wire and stamped closers which vary greatly in their geometry, manufacturing process and machining operations. Corrosion-resistant closers in tricot machines are now standard on the market.
Guide needles
Guide needles from Groz-Beckert feature high accuracy and high wear protection, regardless of machine gauge.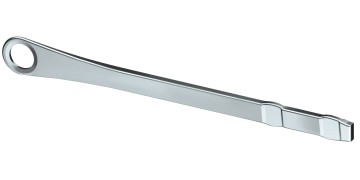 The perfect rounding and symmetry of the guide needles guarantees best quality in the module manufacture and during knitting.
Flat parts
There is a wide variety of flat parts depending on machine type and gauge. These include, in particular, holding down / knockover sinkers, stitch comb sinkers, knock-over bits and pile sinkers.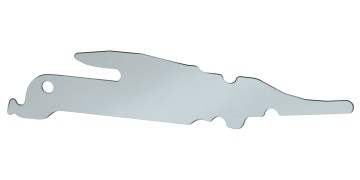 Crucial to the quality of the corresponding modules is ultimately the accuracy and reproducibility of the manufacturing process for the individual sinkers.
Guide needle modules
Guide needle modules are the most common modules in the warp knitting industry.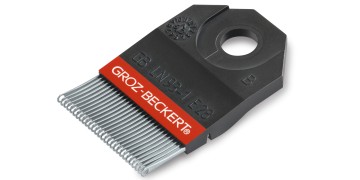 Depending on the number of guide bars, the yarn employed, the yarn tension and the amount of thread passing through the holes of the guide needles, wear can increase the consumption of guide needles. These days modern guide needle modules are usually injection molded using high-performance plastics. Therefore, they possess a very good dimensional stability at very light weight.
Sinker modules
The variety of sinker modules results from the many different requirements of the various machine types.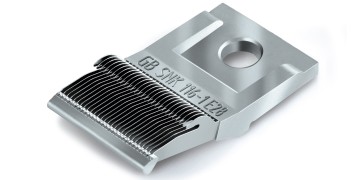 While high-speed tricot machines almost only use combined holding down / knockover sinker modules, Raschel machines employ very different types of modules. While module precision is crucial to fabric quality in holding down / knockover sinker modules, other modules often have only a supporting or holding function in loop formation and are thus less important to quality.
Closer modules
Uniformity in loop formation is challenging for closer modules, which must be precisely adjusted on the bar and moved in the needle slot.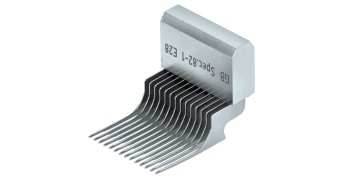 Closer modules are the most delicate of all available warp knitting modules and are crucial to loop formation. The position of the closer in the casting and the exterior contour of the module itself are of great significance. Every irregularity leads to irregular loop structure, more straightening work and even more wear on the closer and in the needle slot.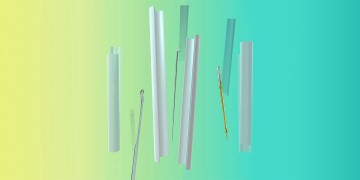 Experience knitting products in 3D
Discover our 3D product highlights for the knitting industry or arrange an online meeting with one of our experts.
explore now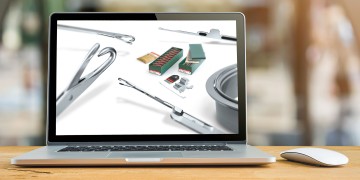 Online catalog
The customer portal for knitting customers provides detailed product information including pictures, technical features and dimensions.
visit now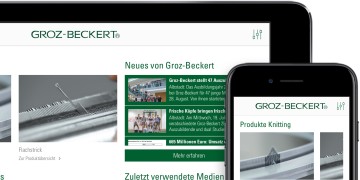 Mobile app
In the myGrozBeckert app you can find useful tools and calculation aids for the knitting industry.
find more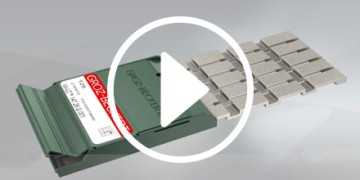 Downloads
In the media center you can find all kinds of information in the form of brochures, animations, and videos for free download.
to the media center
Are you already familiar with our newsletter?
The Groz-Beckert newsletter keeps you informed on all the latest developments in the textile world. Would you like to know more? Go ahead and register.
to the newsletter