Circular knitting
Knitted fabrics on large-diameter circular knitting machines are manufactured as endless tubular fabric with a circular array of knitting needles. In double-jersey machines, needles are arranged in both the cylinder and in the dial, while single-jersey machines use knitting-machine needles as well as sinkers. In shirtmaking on bodysize machines, for example, this eliminates lateral seams. This is particularly advantageous for skintight clothing.
Typical application fields in circular knitting include the manufacture of outerwear such as T-shirts, leisure and sportswear, underwear and sleepwear, among them bra fabrics and technical textiles such as smart shirts.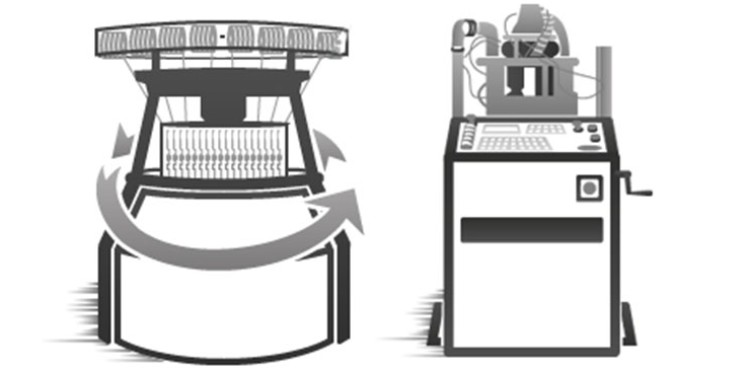 However, knitted fabrics on seamless bodysize machines, in contrast to large diameter circular knitting machines, are manufactured as individual items and not pulled off as tubular fabric, but rather ejected individually. Circular knitting machines with corresponding diameters are used for the different fabric sizes. For this Groz-Beckert provides high performing needles and system parts such as knitting cylinders.
Typical application fields are the manufacture of medical textiles, underwear and outdoor underwear, bodys and swimwear.