Subdivision Felting
The range for Subdivision Felting encompasses felting and structuring needles, as well as jet strips. In addition to high quality tools and accessories for the production of nonwovens – from a single source and for every field of application – Groz-Beckert also offers services that provide safety. Complex manufacturing processes for innovative and demanding nonwovens can only be implemented with absolutely uniform tools.
Groz-Beckert provides the nonwovens industry with manufacturing solutions using any fiber material – whether wood fiber, animal fiber, natural fiber, mineral fiber or synthetic fiber.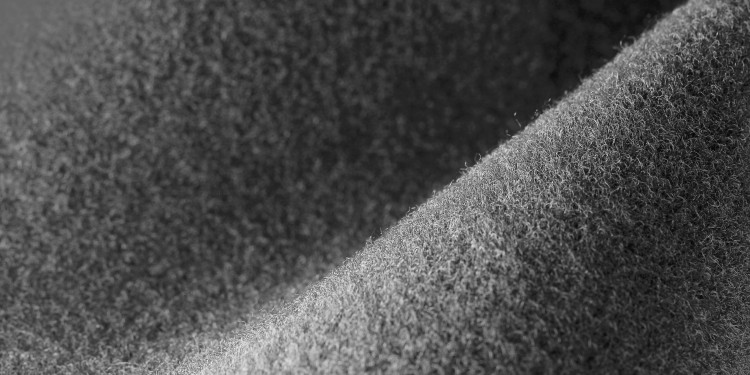 Nonwoven fabric bonding
Just like woven fabric, knitted fabric and warp-knitted fabric, nonwovens are textile fabrics.
The initial fiber fly is very voluminous and bulky. The web is relatively loose and unbonded, thereby lacking dimensional stability. There are various methods for bonding the web:
• thermal: exposure to heat or heat and pressure
• chemical: use of bonding agents – spray, foam,powder
• mechanical: needling, hydroentanglement
Mechanical nonwoven fabric bonding involves tools for needling and hydroentanglement.
During needling the loose fiber is reoriented and worked into the nonwoven using felting needles. In needling, three steps are distinguished.
Pre-needling
The web is loose, voluminous and with no rigidity. The fibers are primarily arranged horizontally. Most of the reorientation of fibers takes place in pre-needling. This often places relatively high stress on the needles and poses the risk of needle breakage and bending.
Intermediate needling
This is the actual "work" of the needling process. What matters here is to target specific product properties, such as tensile strength, expansion, fiber entanglement and dimensional stability. Several machines are often daisychained, and primarily alternate working from the top from the bottom.
Finish needling
Finish needling is fine-tuning. Important criteria to be targeted here are surface quality, abrasion-resistance, density and delamination. The finish-needling process uses needles that are very gentle on the fiber. For most areas of application important machine parameters, such as penetration depth and feed motion/stroke, are significantly reduced in order to achieve the desired finish quality.
This method for the mechanical bonding of nonwovens is also known as the spunlace method.
Hydroentanglement channels water at pressures of 30 to over 400 bar through very precisely manufactured nozzles. The individual water jets emerge at speeds up to 280m/s and form a continuous curtain of water. The impelling force of these water jets leads to mechanical anchoring of fibers in the product. The jet strip is contained in an injector (nozzle bar), which distributes the water evenly across the width of the hydroentanglement facility.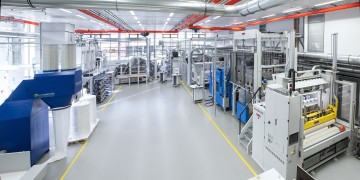 Felting services
Groz-Beckert provides a wide variety of services for machine builders and manufacturers of nonwovens.
more on services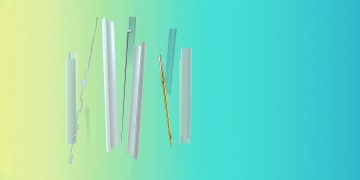 Experience felting products in 3D
Discover our 3D product highlights for the felting industry or arrange an online meeting with one of our experts.
explore now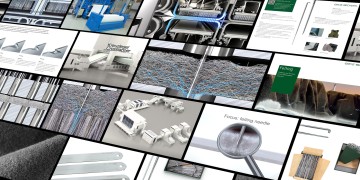 Media center Felting
The media center offers a trove of information, in the form of brochures and animations, on the range of products and services.
to the media center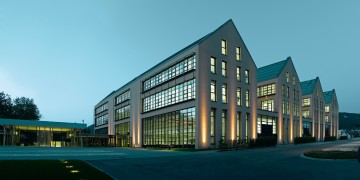 Groz-Beckert Academy
The Groz-Beckert Academy imparts practical knowledge all along the textile value chain, and of course also specifically for the manufacture of tufting fabric.
find more
Are you already familiar with our newsletter?
The Groz-Beckert newsletter keeps you informed on all the latest developments in the textile world. Would you like to know more? Go ahead and register.
to the newsletter