Cleaning
Mobile and stationary – cleaning systems from Groz-Beckert
Modern drawing-in systems and weaving machines are highly sensitive to even slight contamination of weaving machine accessories. Cleaning systems from Groz-Beckert optimize accessory cleaning and minimize the time and effort required.
To make optimum solutions available, Groz-Beckert offers various cleaning systems. The universal cleaning machine Cleaning System can be used to clean reeds, healds and drop wires . The Drop Wire Cleaner, however, is specifically for cleaning and polishing drop wires. With the ReedCleaner Groz-Beckert meets the demand for maximum flexibility and offers a mobile unit for cleaning reeds in the weaving machine.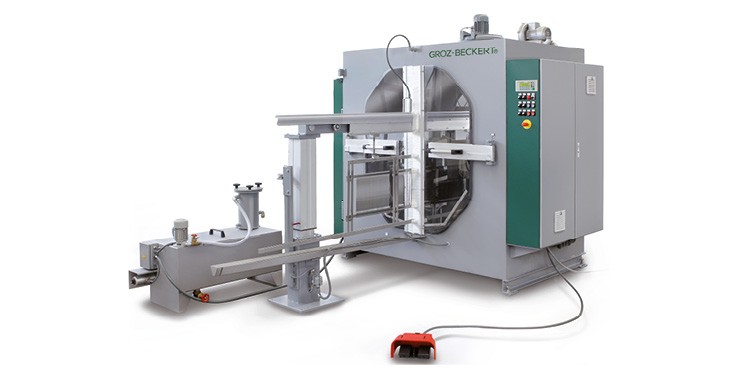 Cleaning System
As versatile as the weaving industry
The universal cleaning machine Cleaning System from Groz-Beckert is an integrated unit for the mechanical-chemical cleaning of reeds, healds and drop wires.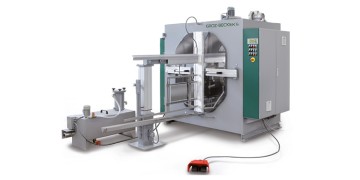 The automatic cleaning process includes wet cleaning, surface treatment, and drying. Different cleaning brushes and specific cleaning agents provide for thorough yet gentle cleaning. The fully automatic cleaning programs can be coordinated for custom applications and varying levels of contamination.
Groz-Beckert's Cleaning System is a system that boosts efficiency in fabric production. This innovative cleaning process both reduces susceptibility to failure in the production process and enhances fabric qualities.
ReedCleaner
Targeted cleaning
The ReedCleaner from Groz-Beckert cleans reeds hydro-dynamically using steam and specially developed cleaning agents.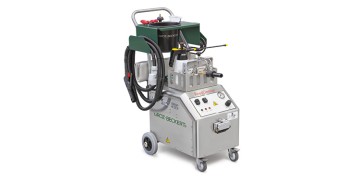 The steam nozzles on the ReedCleaner can be optimally positioned for both flat and channel reeds, thereby ensuring all-round cleaning of the entire reed.
The integrated detergent concentrate has been specifically formulated for steam cleaning. It ensures that regular cleaning removes even stubborn soiling.
The ReedCleaner eliminates the requirement for mechanical cleaning, thus relieving operating staff and reducing idle times due to cleaning.
Drop Wire Cleaner
Thorough and easy
In the Groz-Beckert Drop Wire Cleaner, cleaning takes place in vibrating work chambers. A special mix of granulated material thoroughly and gently cleans drop wires.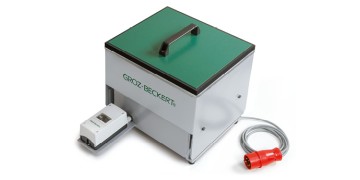 Customer Portal Weaving
Discover the digital world of weaving with comprehensive product catalogues. You can also benefit from the Groz-Beckert Service Portfolio.
to the Customer Portal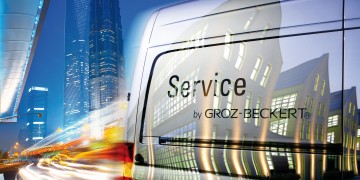 Product services Weaving
Technical Service, Customer Service, Replacement Parts and Know-How along the Textile Value Chain: Groz-Beckert offers a broad range of services for you.
find more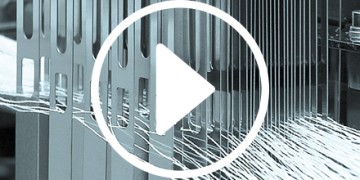 Media center Weaving
You can find information on the Product and Service Portfolio for Weaving in the Media Center. Brochures, animations and videos are available there.
find more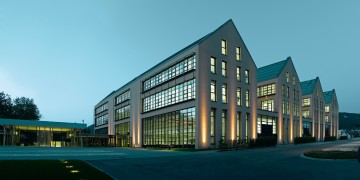 Groz-Beckert Academy
Practice-oriented training is available in the technical center Weaving on all aspects of Weaving – you can find the full range offered by the Groz-Beckert Academy here.
find more
Weaving
Groz-Beckert provides you with versatile and high quality weaving accessories such as healds, drop wires, heald frames, leno systems and warp stop motions.
find more
Are you already familiar with our newsletter?
The Groz-Beckert newsletter keeps you informed on all the latest developments in the textile world. Would you like to know more? Go ahead and register.
to the newsletter