Needles and awls for shoemaking
Shoes have been with us for thousands of years. Whether moccasin or sport shoe, boot or sandal, safety shoe or elegant men's low shoe – good wearing characteristics, durability and sharp looks top the list in footwear.
Sewing and shoe machine needles from Groz-Beckert help make shoes to precisely fulfill these requirements. Not just fancy seams come out perfect, but also welt seams on welted shoes deliver on what they promise.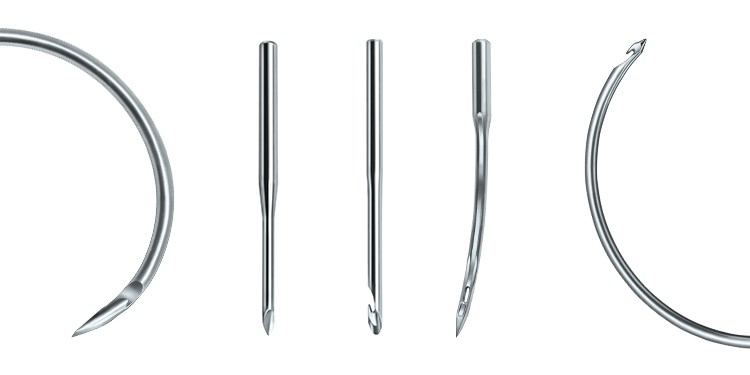 Thousands of years ago, the first shoes served merely to protect the feet. These days shoes are a durable good, cultural good and fashion object, while at the same time a status symbol.
Due to the labor-intensive production of shoes, their manufacture had already been transferred to countries such as Portugal and countries in the north of Africa by the end of the 1960s. Now the focus of global shoe production is in the Far East (especially China, Vietnam and Indonesia).
Changes to shoe lasting and the use of new sole materials such as thermoplastic rubber and polyurethane have also changed manufacturing techniques. These days the soles of most shoes are no longer sewn on, but either glued on or bonded directly to the shoe shaft with sole injection machines.
Ever since shoes became an industrial mass product, brand manufacturers have sought to ensure their positions with specialization and with design and creativity. They position themselves in the premium segment or in specific niches.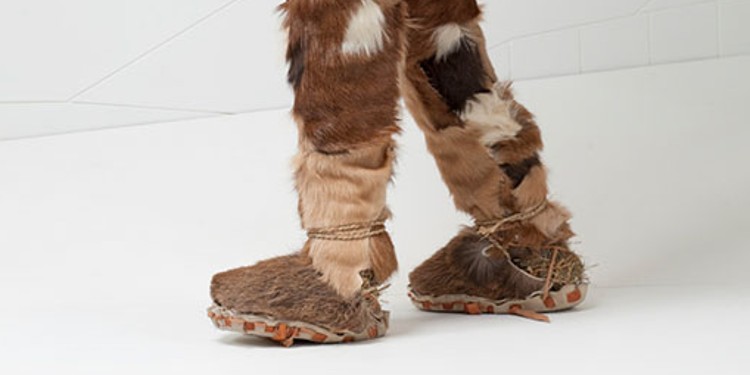 During pre-industrial times, cobblers made shoes entirely by hand. Even today, in times of industrial mass production, much manual work is required.
The first step in the manufacture of a shoe is its development and design. Then the individual shaft parts are cut to size and sewn together into one piece in the closing room. At the same time, the parts for the shoe bottom are produced.
The shaft and shoe bottom are then sewn or glued into a finished shoe. Lastly, finishing operations such as polishing and inserting shoelaces are done.
Learn more about shoemaking in our brochure Machine needles and awls for manufacturing shoes.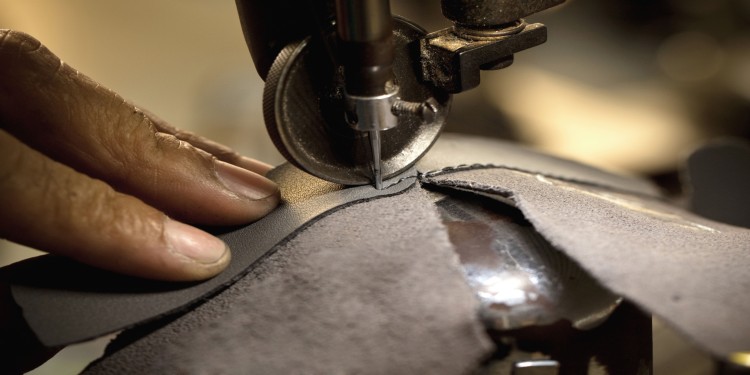 Shoe manufacturing distinguishes between different types of lasting. Different sewing applications are necessary depending on production type.
In addition to normal lock stitching, used primarily on the shaft, special operations are performed on the sole and bottom such as plying, quilting and plunging. There are special needles for all applications.
Lasting types for shoes range from the AGO shoe (glued shoe) to welt-sewn shoes (Goodyear). Among others, there is also the double-stitched shoe, the flexibly sewn shoe, and the moccasin.
Learn more about sewing applications and lasting for shoemaking in our brochure Machine needles and awls for manufacturing shoes.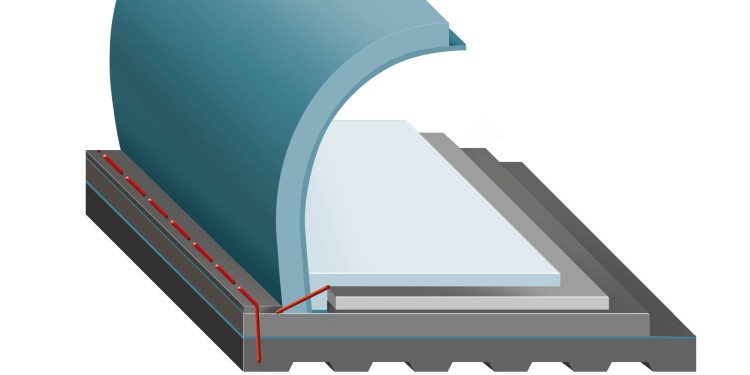 Products
Needles and awls for solestitching
Groz-Beckert supplies about 150 different needles and awls for the manufacture of shoe bottoms and soles. As opposed to conventional sewing machine needles, needles for stitching shoe soles generally do not have an eye, but a hook. It can better pull the thread through the hole previously made with an awl. But there are also needles which perform both functions simultaneously.
Based on shape and usage, needles and awls are split into different groups. There are thus, for instance, puncture needles, quilting needles and double awls.
Needles for processing shoe uppers
Common sewing machine needles, usually lockstitch needles, are used for the processing of shoe uppers. For leather shoes, cutting points should be used.
Because of the structure of leather seam patterns will vary, depending on sewing direction, when sewing with a cloth point. When stitching leather, a cutting point is therefore required to achieve a uniform seam pattern in all sewing directions.
Groz-Beckert supplies many different cutting points for creating different seam patterns.
Learn more about needles and awls for shoemaking in our brochure Machine needles and awls for manufacturing shoes and in the associated data sheet.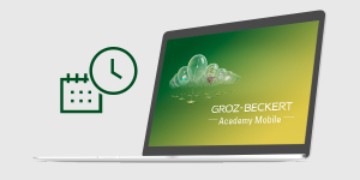 Online seminars
Enjoy interesting live presentations all around the sewing machine needle and sewing.
more information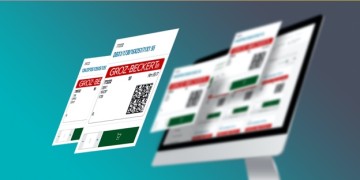 The Customer Portal in its new look
Find more in the latest edition of the Groz-Beckert Magazine.
to the article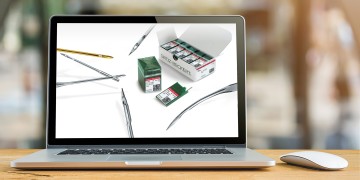 The way to the right product
Find the right product quickly and easily using the Product Catalog on our online Customer Portal.
to the Product Catalog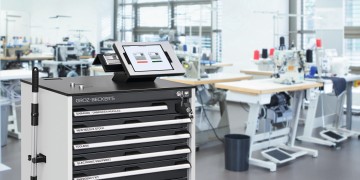 Still searching or already sewing?
The INH Quality Management offers a variety of solutions for the ideal handling of sewing machine needles in sewing plants.
to INH Quality Management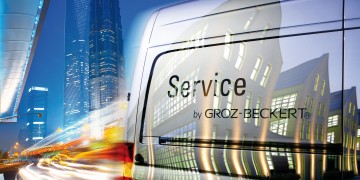 Sewing and joining service
For quick solutions to application problems, with comprehensive competence in sewing issues.
find more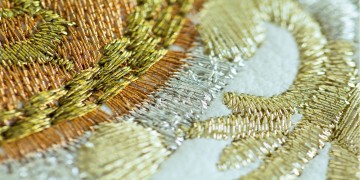 Needles for embroidery
Find the right needle for Schiffli as well as single and multihead embroidery.
find more
Are you already familiar with our newsletter?
The Groz-Beckert newsletter keeps you informed on all the latest developments in the textile world. Would you like to know more? Go ahead and register.
to the newsletter