Sewing machine needles for the clothing industry
Seams must hold – especially on clothing. This was true when clothing served only to protect, and is equally true today, when fashion trends and functionality play a much larger role. This poses new challenges for seams. They must not only be up to aesthetic requirements, the ever increasing variety of materials sewn includes very fine and sensitive fabric. 'Wearable technology' is computer technology built in to clothing and accessories and is really just another buzzword for the growing and many-sided demands.
These conditions require many different needles to handle material gently and in accordance with application. Groz-Beckert offers the appropriate sewing machine needle for every seam. Whether for standard applications or for special requirements, Groz-Beckert's proven quality and innovative solutions will make your item of clothing perfect.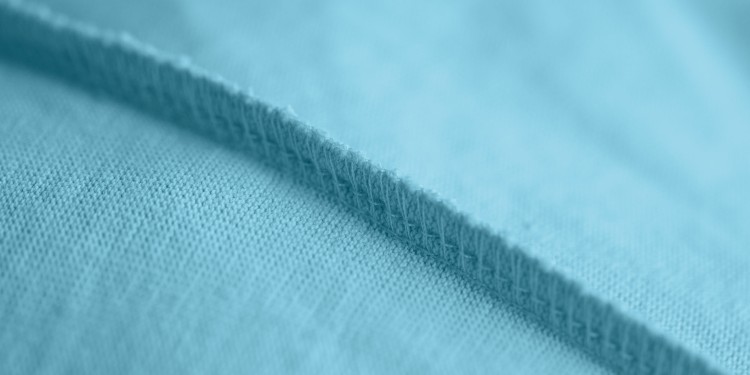 Loop Control™
The innovative needle geometry
A perfectly formed loop is the basis for flawless and high quality seams, which are significantly influenced by the geometry of the sewing machine needle employed.
Groz-Beckert's unique Loop Control™ needle geometry is an intelligent solution for lockstitching and chainstitching. Secure loop formation minimizes skipped stitches and the sewing thread is treated with maximum care thanks to the special geometry of the groove. Moreover, the Loop Control™ geometry of the needle gives it better stability and the needle deflects less, leading to less needle breakage and less damage to points.
All told, the Loop Control™ geometry boosts the stability of the sewing process, thereby leading to increased productivity.
Find out more about Loop Control™ geometry in the data sheet Loop Control™.
GEBEDUR™
The titanium nitride coating
Demanding sewing processes, such as the stitching of hard materials or combinations of materials, often lead to premature wear of sewing machine needles.
The special GEBEDUR™ coating from Groz-Beckert gives the surface of the needle a higher degree of hardness. The titanium nitride coating makes the needle more wear-resistant, particularly protecting against damage around the point and eye. This extends the service life of the needle, ultimately leading to consistently high seam quality and increased productivity.
More information about the coatings of Groz-Beckert sewing machine needles can be found in our Customer Portal.
Special application needles SAN™ 10 and SAN™ 10 XS
Perfection in processing fine knitted and woven fabric
Clothing made of fine and very fine fabrics is currently in fashion. Especially for underwear and sportswear, wear comfort and skin-friendliness are priority, alongside elegance and aesthetics.
To satisfy these demands, the manufacture of such products requires sewing machine needles which are gentle on very fine fabric and prevent damage to material.
The special application needles SAN™ 10 and SAN™ 10 XS from Groz-Beckert measure up to these requirements. The blade geometry is especially gentle on fabrics and makes for virtually trouble-free sewing without damaging the fine material. Moreover, the specially adapted eye geometry improves thread glide and reduces thread and needle breakage, as well as skipped stitches.
Learn more about special application needles SAN™ 10 and SAN™ 10 XS in the data sheet SAN™ 10 and in our Customer Portal.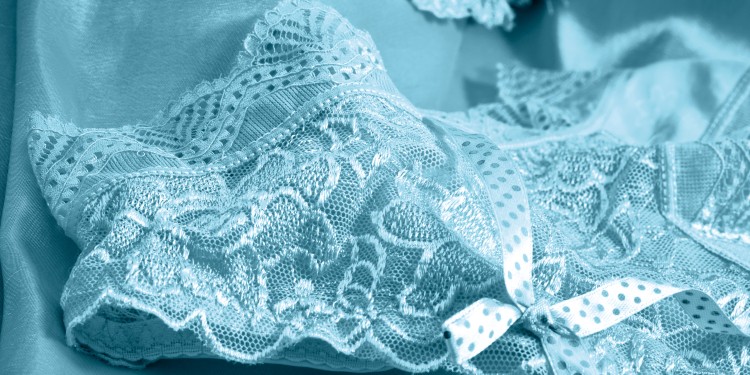 Special application needle SAN™ 6
For sewing applications with high stability requirements
Various different challenges must be overcome when processing medium-heavy and heavy materials. In particular, the high penetration force and its associated needle deflection often lead to needle breakage.
The special application needle SAN™ 6 from Groz-Beckert has been designed specifically for the sewing of denim and similar fabrics. The Loop Control™ geometry and a special reinforcement in the blade area give it increased stability compared with standard needles. This significantly reduces needle breakage. The larger eye of the SAN™ 6 also enables the sewing thread to glide through unhindered. This results in fewer skipped stitches and thread breakages compared with standard needles.
Find out more about the special application needle SAN™ 6 in the , also in our Customer Portal.
The MR needle
For automatic sewing processes with multi-directional function
Automated sewing systems are becoming more popular in the sewing industry. Yet loop formation can often become unstable, especially when changing sewing direction.
Standard needles frequently reach their limits in multi-directional applications. This can result in sewing problems such as needle breakage, sloppy seams (due to skipped stitches or thread breakage) and damage to material.
The MR needle from Groz-Beckert has been fine-tuned to meet these challenges. The asymmetric thread guiding area in the eye facilitates – also when changing sewing direction – stable loop formation. The very deep and long scarf allows the hook or looper to be positioned very close to the needle for optimum thread protection.
This provides high security against skipped stitches, reducing needle and thread breakage.
Learn more about the MR needle in the data sheet MR needle or in our Customer Portal.
Other products
From blindstitch needles to cloth points
Proven Groz-Beckert quality is, of course, not only present in special application needles. With over 3,000 different product types, there is a needle for every application.
Whether sewing buttons, blindstitch seams or flat and joining seams – with needles from Groz-Beckert, every seam comes out perfect. The special point shape of button needles ensures improved sew-on quality and less damaged buttons. The very thin yet strong blindstitch needles ensure invisible but secure exterior seams.
Sewing machine needles from Groz-Beckert are moreover available with many different points in order to guarantee smooth sewing with different materials. For knitted and woven fabrics of all kinds there are cloth points which protect the stitching by pushing the material aside when the needle pierces.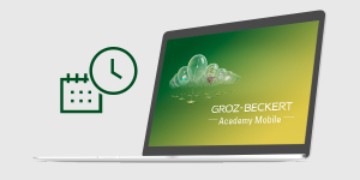 Online seminars
Enjoy interesting live presentations all around the sewing machine needle and sewing.
more information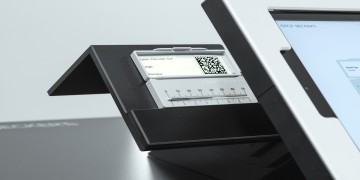 Smart INH
With Smart INH, all needle changes are documented and stored digitally. The need for physical storage is removed – saving time and storage space.
to INH Quality Management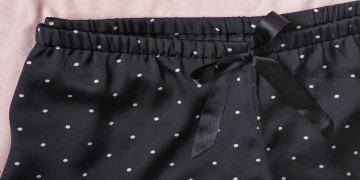 The new SAN™ 10 XS
The special application needle SAN™ 10 XS is now thinner and even more gentle on the material. Learn all about that in our Groz-Beckert magazine.
to the article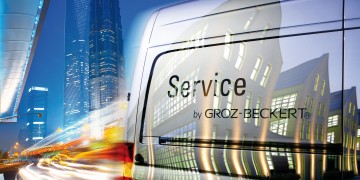 Sewing and joining service
For quick solutions to application problems, with comprehensive competence in sewing issues.
find more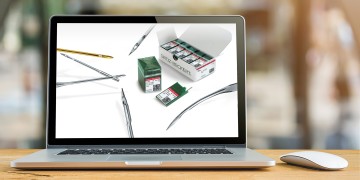 The way to the right product
Find the right product quickly and easily using the Product Catalog on our online Customer Portal.
to the Product Catalog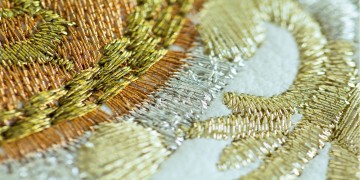 Needles for embroidery
Find the right needle for Schiffli as well as single and multihead embroidery.
find more
Are you already familiar with our newsletter?
The Groz-Beckert newsletter keeps you informed on all the latest developments in the textile world. Would you like to know more? Go ahead and register.
to the newsletter